Akufo-Addo 's government only good at cheap sloganeering – Sammy Gyamfi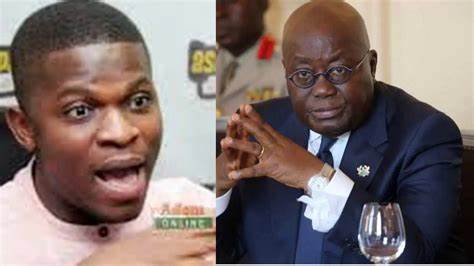 In a scathing critique of the Akufo-Addo government, Sammy Gyamfi, the Communications Director for Ghana's National Democratic Congress (NDC), has accused the ruling New Patriotic Party (NPP) of indulging in cheap sloganeering rather than implementing effective policies for the betterment of the Ghanaian people.
Speaking on Accra-based UTV, Gyamfi expressed his skepticism about the government's claims of economic turnaround, stating, "If someone tells you that they've turned the economy around, shame the person. They are lying." According to him, members of the NPP have voiced concerns about the poor state of the economy, with businesses suffering as a result.
Gyamfi highlighted remarks made by Kennedy Agyapong, a prominent figure in the NPP, during the party's internal elections. Agyapong openly acknowledged the unfavorable condition of Ghana's economy, citing personal financial losses due to a deteriorating exchange rate. Gyamfi questioned the credibility of the government's purported achievements, asking, "So what have they turned around?"
ALSO READ: Current economic hardships becoming unbearable – Catholic Bishops (ghanaeducation.org)
The Communications Director criticized the Akufo-Addo administration for prioritizing slogans over tangible policies that could improve the lives of Ghanaians. He emphasized the need for substantive measures, asserting, "This government has been about sloganeering instead of putting in place policies and programs to change the lives of the people."
PLEASE SHARE YOUR COMMENT ON THE POST Akufo-Addo 's government only good at cheap sloganeering – Sammy Gyamfi.
Gyamfi's frustration extended to the impact of these policies on the younger population, remarking, "Some of us who are not yet 40 years old are shocked at the kind of hardship we are facing in this country." He concluded with a poignant statement, asserting that "cheap slogans don't build countries."
ALSO READ: Kwami Sefa Kayi 's Apology to Dep. Finance Minister (ghanaeducation.org)
As the political discourse continues, Gyamfi's critique sheds light on the ongoing debate over the effectiveness of the government's strategies and the imperative for meaningful actions to address the challenges faced by the people of Ghana.
SHARE OUR POST ON Akufo-Addo 's government only good at cheap sloganeering – Sammy Gyamfi.
Teachers Updates and Credible teacher-focused news – Ghana … (bing.com)