Coach Maxwell Konadu: Firat Arrest Made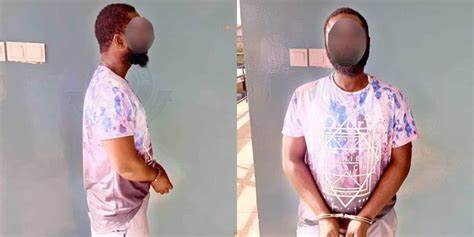 In a significant development following the shocking attack on Nsoatreman FC Coach Maxwell Konadu, the Ghana Police Service has taken swift action, arresting one suspect linked to the incident. Seidu Musah, known as Gaswan, is currently in police custody, assisting with the ongoing investigation. The authorities assure that efforts to apprehend the second suspect are underway, emphasizing a commitment to bringing all responsible parties to justice.
The assault on Coach Maxwell Konadu occurred during an away fixture against Boafoakwa Tano at the Sunyani Coronation Park on Sunday, November 19, 2023. Disturbingly, the attack was allegedly fueled by dissatisfaction with the team's performance, particularly the defensive strategy employed by Konadu that secured a valuable away point.
ALSO READ: Fight breaks in 'trotro' after pastor refuses to stop preaching [VIDEO] (ghanaeducation.org)
According to reports from the official Nsoatreman handle on X, enraged home fans invaded the pitch post-match, subjecting the former Asante Kotoko coach to physical assault. A video circulating on GhanaWeb captured the distressing incident, highlighting the volatile situation at the stadium.
Coach Maxwell Konadu, who went unconscious during the attack, was promptly rushed to the hospital for medical attention. Although he regained consciousness initially, it was reported that he later lapsed into unconsciousness again around 10 PM. As of the latest update, Konadu remains hospitalized, yet to fully recover and return to an active state.
Gyempeh Joel, the club spokesperson, provided insights into the manager's condition, expressing the unfortunate turn of events. Despite the defensive strategy proving successful and earning Nsoatreman FC a crucial point, the aftermath of the match has left Konadu incapacitated and the team grappling with the repercussions.
ALSO READ: EC Lawyer Expresses Regret Over SALL Disenfranchisement as Hohoe By-Election Looms (ghanaeducation.org)
The incident not only shines a spotlight on the concerning issue of violence in football but also prompts a broader conversation about fan behavior, security measures at sporting events, and the well-being of coaches and players. As the investigation unfolds, the football community awaits further developments, hopeful that justice will be served and that measures will be taken to prevent such incidents in the future.
POLICE UPDATE ON THE ATTACK ON FOOTBALL COACH IN SUNYANI
The Police have arrested suspect Seidu Musah alias Gaswan in connection with the attack on the Coach Maxwell Konadu. pic.twitter.com/HoWNSsefPu
— Ghana Police Service (@GhPoliceService) November 20, 2023