I got pregnant, everyone gave up on me then I used these tips to blow BECE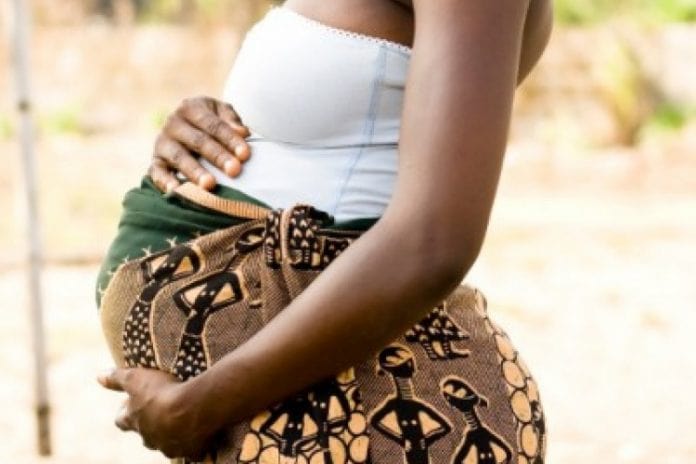 I got pregnant, and everyone gave up on me, but I used these tips to blow the BECE and I believe they will be of good help to you.
The most difficult moment in the life of a young girl is getting pregnant while in school. As if that is not enough problem, to be rejected, insulted, and abused verbally by those you needed most when you got into this mess is even disheartening.
To be told, you are not going to be sponsored for Senior High School because that can shatter your dreams, but in my case, that only made me stronger.
I recall how I became used to this guy at school and will not give him breathing space after he proposed to me. Ever since then, I was all over the place and excited. In fact, he replaced my books and revision hours. I was only 15. If you ask me if we were in love those days, I will say yes, but looking back from now, I will say we were only childish, ignorant and on fire as a result of our individual infatuations.
One thing led to the other, my Headmistress got to know we were in a dating and warned us to stop it. All these advices of advice did me no good until one single affair one Saturday afternoon after extra class in their house got me pregnant. My parents were so disappointed because I was their only child, and they had plans for me, but the disgrace my pregnancy brought to them made them feel so bad that my father vowed not to take care of my education and suggested I get married to the boy and save him from investing in me. He however warned me never to try to about the baby.
Soon my story was the talk of time and in school. My mother told me, not to give up but rather, that I should go to school and complete the JHS. Since my school was a public school and the head teacher was kind and followed the laws, she permitted me to be in school and to prepare for the upcoming examination on the condition that, I will not have anything to do with my boyfriend.
I agreed and got settled to learn. The advice from the Headmistress and the female teachers gave me encouragement. I mapped up my own strategies to pass the BECE and I believe the strategies I will be sharing here will surely help you. You do not need to be in my condition some 10 years ago to implement them. Just believe in yourself and build momentum toward the 2022 BECE.
I got pregnant, and everyone gave up on me, but I used these tips to blow the BECE
I studied the BECE timetable and came out with my personal timetable, which matched the BECE original timetable. Thus, if the BECE timetable had English and Social on the same day, I studied the two subjects together.
I make good use of my mock papers and attempted all the questions in each of them after every mock. I changed my learning sessions on weekends into attempting mock questions fully.
I learned to answer questions faster with higher accuracy and planned my answers for each question. The planning of answers by listing the key points to be explained along with relevant examples made it easy for me to answer questions.
I revised my notes and used the textbooks as reference materials.
I made my own brief notes from the test books in exercise books for each subject.
I went through the table of content of each of the 9 BECE subjects and identified topics I had challenges with. Not only that, but I did my best to study them and to understand them. When I still had difficulties, I got help from my friends and teachers.
To further help me work harder, I tried my best to wake up early to learn before going to school each day, even if it was 45 minutes to an hour. In some instances, I got to school early to learn for one hour before school activities started and my colleagues arrived.
My teachers began to see an improvement in my performance and kept encouraging me. Before I knew it, It was a day to BECE. My father sat me down and apologized for all the comments he passed including not investing in my education.
This was good news to me because he said, if I can excel in the BECE, he will do everything to ensure, I make it to the highest level of my education.
That night, I prayed to God and ask for His grace.
After a week of tough questions at the BECE, the exam was over. The results were released and I made a shocking 6 ones. No one expected that kind of performance, although everyone knew I will pass.
READ: Mother gives birth to quintuplets at Agormanya: Guide to Giving Birth to Twins
Unfortunately, I had to wait for one year, since I was still pregnant and in my seventh month. The next year, I gained admission into SHS to read Science.
You see, life throws challenges at us, but our attitudes and mindset will determine our altitudes.
My advice to the girls getting ready for BECE is to sit up. Avoid the temptations that come with boy–girl relationships and keep your focus. For the boys, please, keep your focus and study hard. Do not make life unpleasant for the girl you are eyeing and yourself.
BECE candidates are advised to tap into the tips to blow the BECE shared to improve their performance in mocks and the BECE final exam.