Looking for a Job? Register for our "Hire Me Now Programme"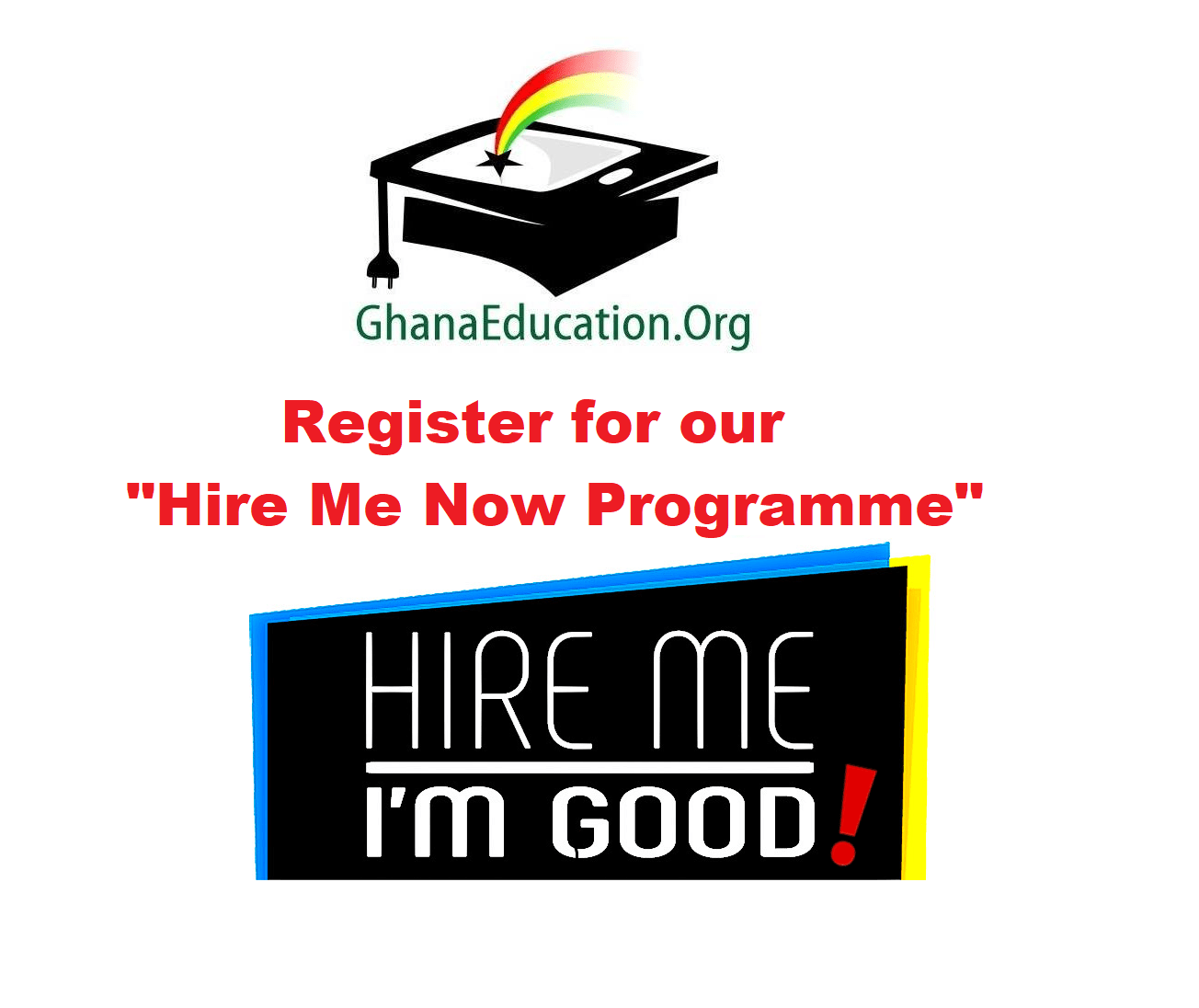 Looking for a Job? Register for our "Hire Me Now Programme"
Employers are always leading in the job market with the publication of vacancies however, through this "Hire Me Now Programme" we will offer job seekers the opportunity to market themselves without revealing too much information about the job seeker.
How Does The "Hire Me Now Programme" Work?
Ghana Education News has a novelty for jobseekers who want to be hired.
To register for the service, chat with us on WhatsApp and provide details about the skills you have, your experience, the kind of job you are seeking, and the industry if any.
Give a brief detail about your qualifications as well.
Also indicate how soon you would want to start, such as immediately, in a month's time, etc.
If you have any particular story to attach to the publication to increase your chances of being hired, it is welcomed.
When we have all this information, we will publish your job-seeking advert on your portal. The publication has the potential of reaching over 50,000 readers and employers daily.
Employers who are interested in getting in touch with you would have to reach you through Ghana Education News. Once we are sure of the would-be employer's interest in your service, we shall send their contact to you for you to contact them or the other way round.
A Job Seeking Advertisement from an applicant must not be less than 150 words.
READ: Job Vacancy for Senior Marketing Graphic Designer
HOW TO SEND YOUR JOB SEEKER DETAILS FOR THE PUBLICATION
To be part of the programme, chat us at [HIRE ME PROGRAMME]
Do not wait for a job vacancy, start searching for a job and get noticed on this portal now.
JOB SEEKERS AVAILABLE FOR WORK
GEBJOB0013 – Hire Me – I am ready to work immediately (Administrative/ Management/ Lecturing Jobs)
GEBJOB0014 – I am ready to work immediately (Bilingual Secretary/ Account officer/ Administrator/ Front Desk Officer)
[wp-rss-aggregator]