NDC Secretary Beaten To Pulp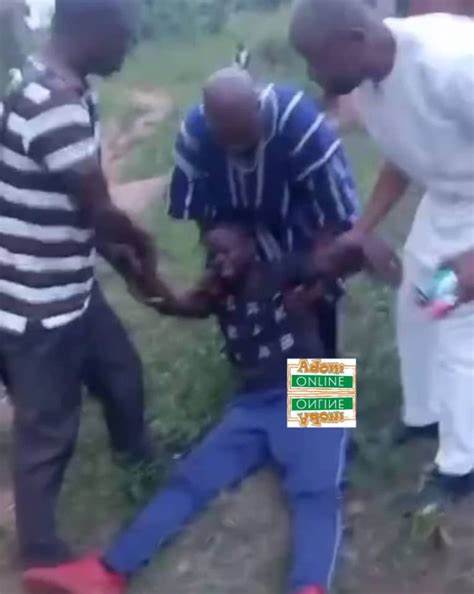 In a shocking incident that unfolded during a National Democratic Congress (NDC) meeting in the Domeabra-Obom Constituency of Greater Accra, the NDC Secretary, Daniel Nii Sackey Aidoo, was brutally assaulted by alleged supporters of parliamentary aspirant Isaac Awuku Yibor.
The meeting, convened to elect key positions including the Election Director, IT Director, and deputy for the constituency, took a violent turn when tensions arose over objections from Yibor's supporters. The dispute reached a boiling point when they threatened to prevent a particular candidate from voting. Despite the Chairman's attempts to maintain order, the situation escalated.
ALSO READ: Bagbin Urges Caution in 2024 Budget Approval (ghanaeducation.org)
Chairman Moses Kabu Kubi Ocansey disclosed that, in an effort to defuse the tension, he instructed Secretary Nii Aidoo to retrieve a letter from his car. However, the situation took a sinister turn as the supporters ambushed Aidoo, beating him mercilessly. The Secretary, left unconscious, was promptly rushed to the hospital for urgent medical attention.
Deborah Ntowry Nkansah, the Treasurer, voiced her deep concern over the incident and appealed to NDC's Greater Accra Regional and National executives to intervene promptly. She warned that failure to restore peace and order within the constituency could have severe consequences for the party, potentially compromising its standing in the 2024 elections.
ALSO READ: US Ambassador Warns of Consequences for Ghanaian Products If Anti-LGBTQ+ Bill Is Passed (ghanaeducation.org)
The incident underscores the internal strife within the NDC, raising questions about party unity and discipline. As the party grapples with the aftermath of this violent episode, there is a pressing need for a swift and effective resolution to prevent further damage.
The assault on the NDC Secretary highlights the challenges political parties in Ghana may face as they navigate internal conflicts in the lead-up to crucial elections. The NDC now faces the crucial task of not only addressing this incident but also ensuring a united front for the upcoming electoral battles.
Teachers Updates and Credible teacher-focused news – Ghana … (bing.com)