Former CEO Sam Altman to return to OpenAI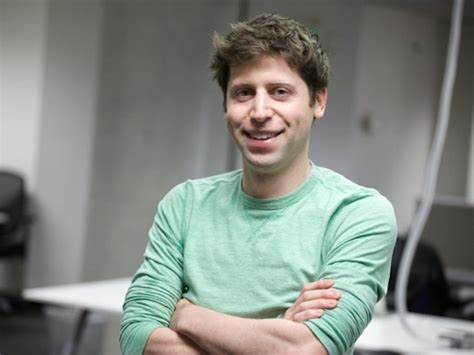 Recent reports suggest that OpenAI's board is engaged in talks with Sam Altman, the former CEO, to bring him back to the helm of the company. The unexpected ousting of Altman last Friday has triggered a series of negotiations, with Altman expressing ambivalence about returning unless significant governance changes are implemented, according to sources cited by The Verge.
The discussions are at a critical juncture, and Altman's potential return hinges on the willingness of the board to accommodate his proposed governance changes. While the details of these changes remain undisclosed, it is clear that Altman is seeking a restructured leadership framework that aligns with his vision for the future of OpenAI.
ALSO READ: Ntim Fordjour 's attack on Mahama backfires (ghanaeducation.org)
The Verge's sources indicate that a source close to Sam Altman disclosed the board's initial agreement, in principle, to resign and welcome Altman and fellow founder Brockman back to their leadership roles. However, the board seems to have wavered on this commitment, missing a crucial 5 PM PT deadline by which many OpenAI staffers were poised to resign in solidarity.
share your opinion on Former CEO Sam Altman to return to OpenAI.
The situation adds an element of uncertainty to the future leadership of OpenAI. Should Sam Altman choose not to return and opt to establish a new company instead, it is speculated that a significant number of OpenAI staffers would follow him in this endeavor. The potential departure of key personnel could have far-reaching implications for the organization, impacting its talent pool and institutional knowledge.
As the talks unfold, the tech community and stakeholders closely watch OpenAI's leadership dynamics. Altman's potential return, coupled with the rumored governance changes, could reshape the trajectory of the organization, impacting its strategic direction and influence in the field of artificial intelligence.
ALSO READ: Ala Adjetey vs Martin Amidu: The battle that prevented 31st December from being a public holiday (ghanaeducation.org)
Comments from industry observers and OpenAI insiders suggest a mix of anticipation and concern, with many hoping for a resolution that ensures stability and continuity for the pioneering research organization. The outcome of these negotiations will undoubtedly have repercussions not only for OpenAI but also for the broader landscape of AI research and development.
Teachers Updates and Credible teacher-focused news – Ghana … (bing.com)