WASSCE 2023 Economics Questions (Samples with Answers)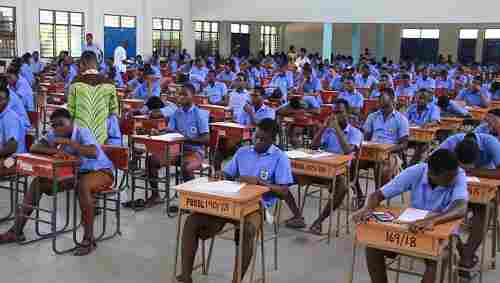 WASSCE 2023 Economics Questions (Samples) which come along with suggested answers have been shared in this post as part of efforts to help candidates revise with extra materials for the pending examination.
Economics sample questions and answers for the 2023 WASSCE have been set to rest your readiness as a candidate for the exam.
The Economics paper will be written on Tuesday, 19th Sept, 2023.
Make yourselves abreast with these sample questions and answers
1. Accra is considered a very densely populated area leading to a high renting cost. In an attempt to resolve this problem, the Ministry of Works and Housing in collaboration with the Canadian Government is planning to convert some farmlands into building of residential houses, the opportunity cost of this choice is the …………
A. houses that have been provided
B. reduction in house rent
C. amount spent by contractors
D. crops that would have been harvested
2. The producer is said to be in equilibrium when ………………
A. the isoquant is tangent to the isocost
B. the MRTS(LK) equals PL/PK
C. MPL/PL equals MPk/PK
D. all of the above
3. Producers of cooking oil increased their prices due to the recession in the economy leading to the high cost of producing the product. The government in an attempt to resolve the problem introduced a price ceiling in the market. What will happen with the implementation of the policy?
A. Shortage will occur
B. Surplus will occur
C. Price will remain the same
D. Quantity will remain the same
Structure Of 2023 Subject Based Ghana Teacher Licensure Examination
4. Suppose that over the course of a decade, an economy had a stable population and real GNI increased by 20%. However, an economist estimated that economic welfare increased by less than 20%. Which of the following would not be a factor that could help to explain this?
A. Household production (excluding owner-occupied property) increased by less than 20%.
B. Output by the underground economy increased by less than 20%.
C. Leisure time increased by less than 20%.
D. Prices increased by more than 20%
5. According to the report from the World Health Organization (WHO) about 60% of foreign firms in most industrialized countries dump their final goods in developing countries. Which of the following statements best explains the implication of dumping? When foreign firms sell …
A. more goods to a country than the country has need of
B. above its cost of production at home and abroad
C. below its cost of production in a foreign market
D. below its cost of production at home and abroad
WASSCE 2023 Economics Questions (Samples with Answers)
Dollar, Pound and Euros to Cedi Exchange Rates from Forex Bureaus For September 2023
6. If the Bank of Ghana asked all banks to increase the percentage of their deposits kept with them from 5 per cent to 10 per cent, what would be the expected impact on the Ghanaian economy
A. Decrease in deflation
B. Increase in deflation
C. Deflation remains constant
D. Deflation remains unchanged
7. A steel company detected that the price elasticity of demand for its product was greater than one but less than infinity. To increase total revenue, the company had to ……………………
A. increase its price
B. hold its price constant
C. reduce its price
D. reduce the quantity supplied
8. The average cost function of free SHS was estimated as
AC=Q2-4Q+174. Find the marginal cost function and its value when 250 students were admitted to the various senior high schools in the country.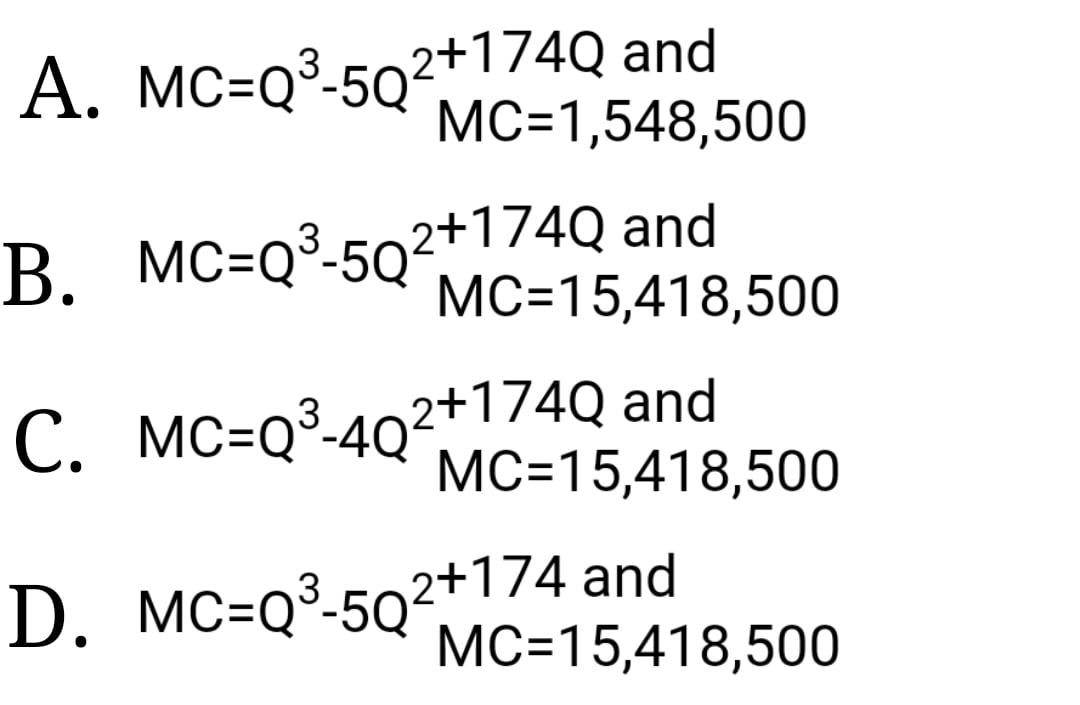 9. United States uses Dollar and has a GDP per head of $30,000. Ghana uses Cedi. If the cedi is converted into dollars at the current exchange rate, its GDP per head is $5,000. Which of the following statements is false?
A. To get a better comparison of output per head, it would be better to convert Ghana's cedis into dollars using purchasing power parities (PPPs).
B. If PPPs were used, it is most likely that Ghana's output per head would seem closer than it does using exchange rates.
C. Exchange rates generally settle so that the prices of tradable products in each country are similar.
D. PPPs are the rates which ensure that the prices of all products in each country are similar
10. Which of these two assumptions would be made if a firm's demand curve for a given type of labour were to be the same as its MRP curve for that labour?
I. No matter what the wage rate is, and no matter how many workers the firm hires, it will always use the same quantity of other inputs.
II. No matter what the wage rate is, other firms will always hire the same number of workers.
A. Both I and II
B. I only
C. II only
D. Neither I nor II
ANSWERS
1. D
2. D
3. A
4. D
5. C
6. B
7. C
8. C
9. D
10. A